https://superrare.co/arseniclullaby

ARSENIC LULLABY NFT'S

The wonders of blockchain technology meets your beloved dark humor powerhouse.

Trade your Eth for limited edition works of A.L. Featured on these fine sites...


(if you didn't understand any of that...I'm not the one to explain it you you.)




MARKERSPLACE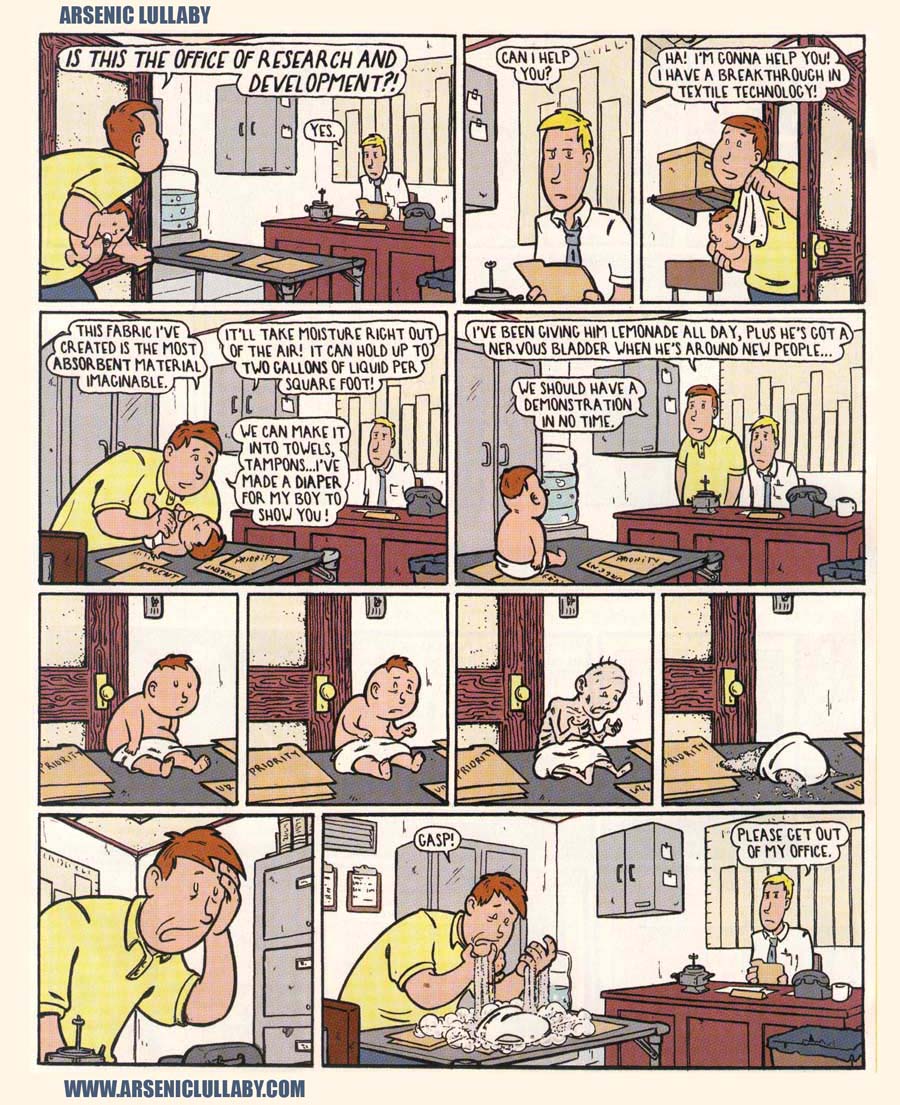 EMAIL UPDATES!

Get updates, behind the scenes info, free PDF's, sneak previews, discount codes, direct to your email box...and all before anyone else.

...AND...

Angry rants! What went wrong on The Tick Comic? What was going on with Casper the Friendly Ghost? What didrty trick did we do to someone at a convention last week? Hear all the stuff not fit for just posting to the unwashed masses!
THIS WEEKS BLOG/RANT





Complaining? showing off something new? general news? find out what's going on this week ...



HERE
The "people" that you'll meet in Arsenic Lullaby



Arsenic Lullaby is a collection of short stories. Some of them are longer and contain some reoccurring characters...you can learn about them





HERE
ARSENIC LULLABY ONLINE STORE





Arsenic Lullaby comics, original art, pr

ints, posters and who knows what else...





HERE



OFFICIAL

INSTAGRAM PAGE
Follow us there to see things come together and even try to deduce which random sketching and scribbling will be the next great idea.
HERE.
OFFICIAL SOCIAL MEDIA SITES

I'll be honest with you here...we don't even know what some of these are
we only signed up to lock up the name so someone else didn't take it to say crazy ass stuff.

SOME however, we use often

YOUTUBE CHANNEL



Arsenic Lullaby short cartoons!

Arsenic Lullaby animated shorts featuring baron Von Donut, U.S.D.T.N.Y.T. and Satan

HERE
New Arsenic Lullaby comics in Greece!



Στο Τεύχος #04 του Μπλε Κομήτη υποδεχόμαστε τον πρώτο ξένο κομίστα του περιοδικού και μ

άλιστα «βετεράνο». Ο Douglas Paszkiewicz έχει δουλέψει για την DC Comics και το Mad Magazine, αλλά έγινε ιδιαίτερα αγαπητός για τα ανεξάρτητα κόμικς του και το μαύρο χιούμορ του.
BEHIND THE SCENES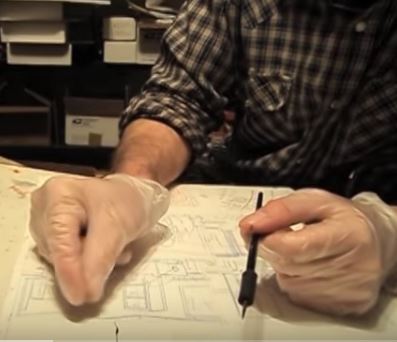 SECRETS AND TECHNIQUES

Blogs and videos of Douglas inking, laying out a comic book page and more. complete with no-nonsense, practical tips and techniques for those interested in how it's done


HERE
YOUTUBE CHANNEL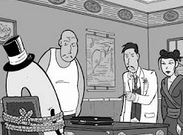 Arsenic Lullaby short cartoons!

Arsenic Lullaby animated shorts featuring baron Von Donut, U.S.D.T.N.Y.T. and Satan


HERE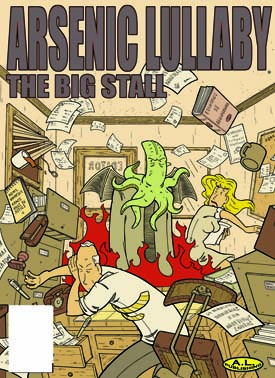 Arsenic Lullaby on comixology
Welcome your favorite series into the year of 2010 as we have finally started adding issues to comixology. Where you can get comix that can somehow be read on your phone...MIND BLOWN
HERE
ΔΗΛΗΤΗΡΙΩΔΕΣ ΝΑΝΟΥΡΙΣΜΑ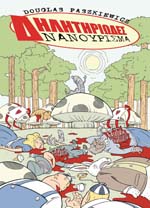 Arsenic Lullaby in Greek
For those of you living in Greece, Courtesy of Jemma Press, you can read and own a copy Arsenic Lullaby in your own language! Take that E.U.
PIN UP GALLARY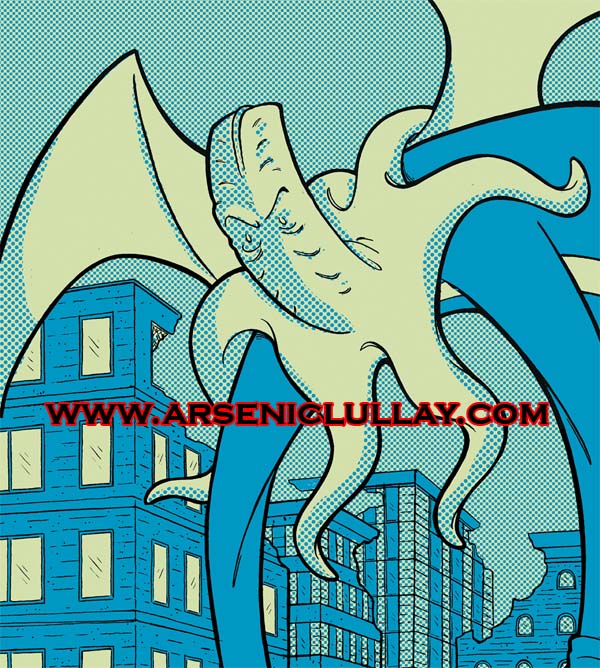 Recent prints and posters
Arsenic Lullaby's Douglas Paszkiewicz may be best know for storytelling, but that don't mean he doesn't do some amazing work on posters, covers, and prints.


HERE
GREEKS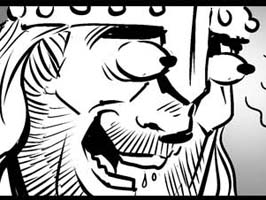 Featured Greek Illustrator

Arsenic Lullaby Is also published in Greece and I was able to visit and saw some impressive work. I'll be showing it off, so you can see comics from across the pond


HERE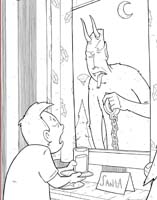 Fan museum
Here's some fan art, fan merch and fan misc. that we've been giving. (more to come)



HERE
FOR ARSENIC LULLABY T-SHIRTS
GO HERE



FOR ARSENIC LULLABY BOOKS
AND PRINTS
GO HERE


TRY THE ARSENIC LULLABY
COMIC RANDOMIZER!



with the click of a button random comics from past issues will appear on your screen...good luck.





HERE