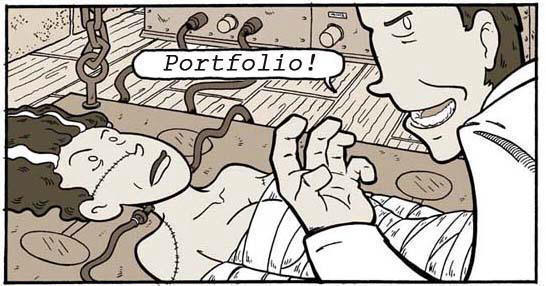 writer/illustrator
DOUGLAS PASZKIEWCZ

***First con appearance of 2020- I'll be a guest at Mega Con, Orlando FL, April 19-19***

Douglas Paszkiewicz is a veteran in the comic book industry, having done work for Mad Magazine, The Tick, Image comics, Valiant, DC Comics, Devil's Due Publishing, and a host of others while keeping his own Independently Published work Arsenic Lullaby at the top of the heap in popularity and critical acclaim.

Arsenic Lullaby, has been nominated for both of the Industries two highest awards, the Harvey Award and the Eisner Award. Arsenic Lullaby was recently translated and published in Greece by Jemma Press and published there where it was promptly nominated for Europe's Comicdom Award. Stories from Arsenic Lullaby has also been featured in IL Male (Italy ) and Blue Comet (Greece).

Outside of comics he is a contributor to Comedy Central's new cartoon series "TripTank".

Known for bizarre and macabre stories paired with a cartoony but skillfully precise drawing style, he is one of the few that keeps fans and critics alike entertained and excited.

He can be contacted via email douglaspasz - at- arseniclullabies.com.
______
Short story samples
Click on thumbnails for PDF
Freelance Comics Covers
Click on thumbnails for larger picture

VALIANT ENT.
NINJAK


VALIANT ENT.
ARCHER AND ARMSTRONG

The Tick no.1

The Tick no.1 Variant cover


Mercy Sparx 10th annivesary


Athens Comic-dom Con
Mad Magazine interior pages
Click on thumbnails for larger picture
The Tick interior pages
Click on thumbnails for larger picture
Arsenic Lullaby interior pages
Click on thumbnails for larger picture
Arsenic Lullaby Covers
Click on thumbnails for larger picture
Greek Publications
Click on thumbnails for larger picture