Eisner Award Nominee -Best humor publication

Harvey Award Nominee-Best New Talent

Shel Dorf Award Nominee- Best independent book
Comicdom Award Nominee (Greece)
"God help me it made me smile"
Warren Ellis
"Rude, crude, mean, violent and funny"
Comics Buyers Guide
"on the edge/pick of the week"
Wizard Magazine
"The King of Dark Humor"
Previews Magazine
ARSENIC LULLABY "THE BIG STALL" is a collection of despicable stories for cynical jerks and weirdo's. Don't let the award nominations, and critical acclaim fool you...this is not some high brow artsy book. It is a very well done, well crafted and expertly illustrated, but it is NOT for everyone. It is for people with a very dark sense of humor. Try some samples and if you like those...then get on board. If you don't like the samples...do yourself a favor...go away and forget you ever heard of it.
THIS COLLECTION IS CURRENTLY OUT OF STOCK...NEXT TIME, ACT FASTER.
MAIN MENU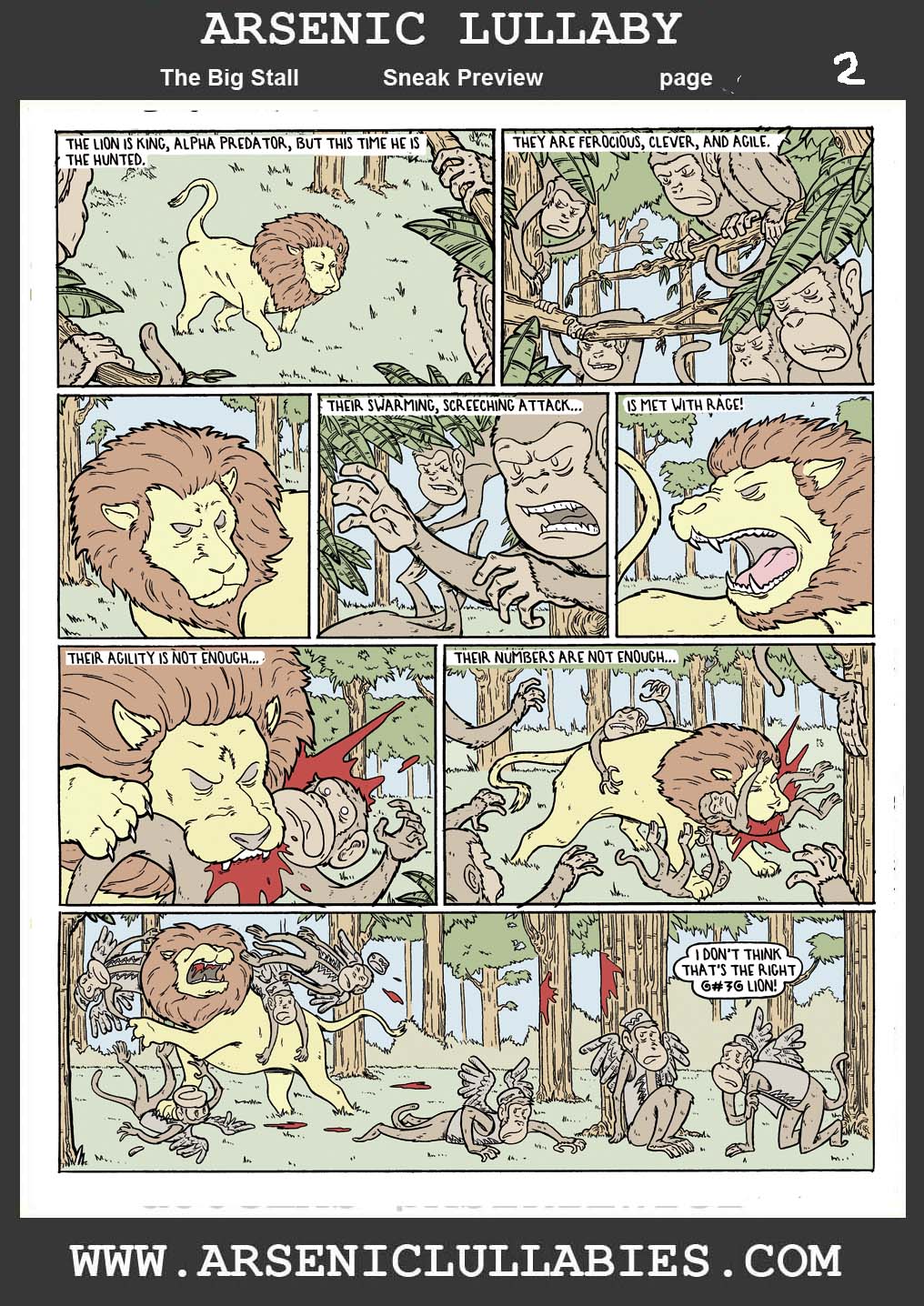 Keep in mind that most of these samples are just single page stories...there are longer stories as well that are just as ...good? despicable? strange?