A WORD FROM OUR FOUNDER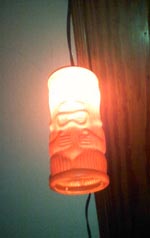 Misc. News .
First-for all of you people in the Milwaukee or Madison area...i am making a rare local appearance at edgecon...in edgerton Wisconsin. i'm not sure where that is...somewhere between Milwaukee and Madison. the guys who run it came up to me at Wiztard World Chicago and i figured..eh what the fuck. I'll be there THIS saturday Sept 4th. i;ll have the usual stuff with me including DVDs...i don't know anything about the show, you might be the only one who shows up. the guy who played abe sapien in hellboy is going the be there signing autographs, he must have lost a bet. www.edgecomiccon.com
SECOND- WE ARE RETURNING TO DETROIT!!! halloween weekend www.detroitfanfair.com this is a NEW SHOW completely in dependant of the assholes who run the shitball known as motor city con. and in hopes of finally putting the nails into the coffin of that asshole and his shitty conventions i'm going to be promoting this one as best i can. AND i will have stuff for their grab bags and have limited edition prints JUST FOR THIS SHOW! the best part of all this for you...you can get in FREE! the promoters of this show who actually seem to know what they are doing have dropped off several thousand FREE tickets at local comic shops all across the detroit area!!! if you go to their website they have a list of stores you can go to and get tickets to get into this show for NO CHARGE. can't ask for much more than that.
THIRD!!! THIS YEAR AT X-MASS you will be able to get for yourself or a loved one a GIANT 450 PAGE ARSENIC LULLABY COLLECTION! this will be available in hard and soft cover! we'll let you know more details as the release date closes in.
FINALLY- i have decided to have a DVD release party...the Arsenic Lullaby cartoon DVD will be available in stores ALSO in December. and i'm going to have a screening locally at the end of November. you'll be able to watch the whole thing ask me stupid questions, get copies and swag and autographs from me and a couple of the voice actors...not sure where or when yet. i'll let you know.
.
comments? concerns?
myspace.com/douglasarseniclullaby
www.arseniclullabies.com