A WORD FROM OUR FOUNDER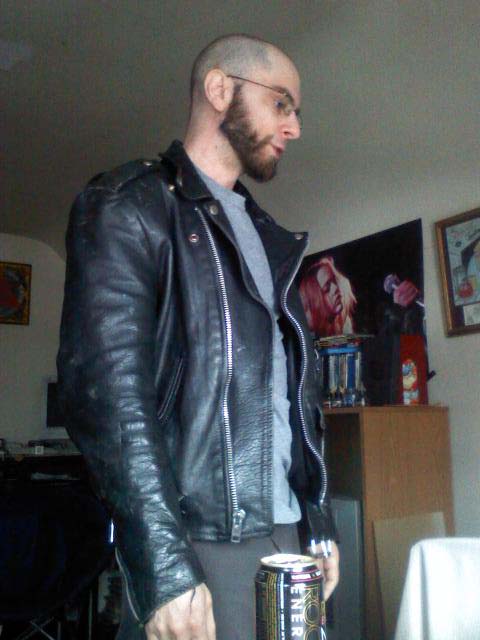 THINK
or
I SEE YOU
I'm checking my e-mail wensday and there is that annoying "news" window that comes up on yahoos home page. This time it has a story about how, while target has low prices on some things, many items are cheaper elsewhere. this story jumped out at me. 1-why the hell is there a story about target and whether or not it has low prices? when is the last time you heard ANYTHING about target? WHY target? If you wanted to hold up a chain store that is known for low prices and prove they didn't have the lowest wouldn't you pick wal-mart? and isn't this a bizarre story? a bizarre premise for a story...it's nowhere near the holiday shopping time? what we have is a completely out of place flat out bizarre use of "news" space. then i happened to remember another story about target ...about how target gave cash to a political candidate who was against gay marriage and how the other side was up in arms about it and trying to put pressure on Target to give equal funds to the pro gay marriage candidate.
before you dash off to your rose colored world where you are not being manipulated and mutter "your crazy it's a coincidence" or even worse "good, cuz i'm pro gay marriage. let me say two things.
1-i'm not crazy, i've been tested several times...here's what the docs found out. i have conformist tenancies, i'm slightly anti social, and introverted, i'm hyper vigilant, and hypersensitive to my surroundings and i am 2 i.q. points away from genius (give or take a couple i.q. points depending on the day). that's the facts jack.
2- i don't give a shit if you are for or against gay mariage...but are you for yellow journalism? are you for being manipulated? are for your side using cowardly sniveling underhanded slimy tactics instead of simply standing up for what they believe? this reporter COULD have stated the case against Target based on the gay marriage issue...but choose to try to harm Targets sales and put in jeopardy the jobs of it's employees like a sniveling limp dicked coward. is that how you want your team to win? Is that the side you want to be on?
the pro gay marriage side calls for it's supporters to put pressure on Target and the next day there is a "news" story about how there are cheaper places to shop. this is NOT coincidence, this is the tactics of an evil coward. this is the same kind of coward who slips date rape drugs into the drinks of women he doesn't have the balls to hit on under normal circumstances, this is the same kind of coward who hangs around in the background as the "friend" just waiting for the girl to be upset and lower her guard. that is who you are dealing with, that breed of slimy, creepy, loser. is that who you want on your team? is that the team you want to be on?
Go crack open a history book ...tactics like these are step one on the path to people getting loaded into bread ovens. I am NOT exaggerating. evil ruthless assholes don't take control of powerful nations with guns and pitchforks. they take over by learning how to manipulate YOU by figuring out how to set YOU against your neighbor, by learning how to divide you and get you to behave in slimy underhanded was in support of the "cause". and they don't do that by having you engage in a reasonable dialogue about issues. they do it by learning how to make the other side silent at any cost. they do it by manipulating you into thinking the other side is unthinking, stupid, senseless. Has your side been telling you that about the other side of the isle? don't be a slave. your neighbor CAN think, your neighbor is not your enemy, your neighbor is not evil dumb or senseless simply because he or she disagrees with you. disagreeing with you does not make someone evil. TRYING TO MAIPULATE YOU MAKES SOMEONE EVIL.
keep your eyes open. do not accept slimy cowardly tactics from your side. because make no mistake the big picture has NOTHING to do with gay marriage, smoking, or city ordnances. the big picture is about pitting one side against the other until they stumble upon an issue that will riles us up enough for them to step in and take control.
"you're crazy...this sounds like conspiracy talk"
go read no.1 again asshole. i'm not crazy, i've been tested, have you? would your psych evaluation read "ignores threats, is oblivious to surroundings, easily distracted, rationalizes rather than face unpleasant situations". and "conspiracy"? go read a history book, go read "chairmen Mow" go read karl marx, go read "mien kampf" go read the works of any of the evil manipulative assholes who gained control of world powers in the last two centuries. read them because the current crop of evil assholes has already read them. they are not simply books written by madmen...they are the works of SUCSESSFUL MADMEN. and they are a how to guide that HAS YET TO FAIL. it is YOUR job to make it fails HERE...in THIS COUNTRY.
this is any easy job...all you have to do is THINK ...THINK DAMN YOU. THINK ABOUT WHAT YOU ARE READING, THINK ABOUT WHAT YOU ARE BEING TOLD, THINK ABOUT WHAT IS "NEWS", THINK ABOUT THE SPAM YOU GET ABOUT POLITICS OR VOLITAL ISSUES ...WHETHER IT SEEMS TO JUSTIFY YOUR BELIEFS OR NOT.
and after you think, ACT WITH SOME NOBILITY AND HONOR FOR FUCKS SAKE. DON'T BE THE DOUSCHE BAG SLIPPING THE ROOFIE INTO THE CHEERLEADERS DRINK. DO YOU BELIEVE IN YOUR CAUSE? DO YOU BELIEVE THAT YOU ARE RIGHT? THAN YOU CAN CONVINCE PEOPLE BASED ON LOGIC AND REASON AND YOU DON'T NEED YELLOW JOURNALISM OR BOYCOTTS OR ANY OF THE CRAP THAT SLIMEY COWARDS USE. and you don't need anyone on your side who doesn't think so.
Great men leading great causes don't succeed with tactics like this. Evil cowards succeed using tactics like this...and the "cause" is just a means to an end. OUR END.
i'm sure some of you think at this point that i'm all wet. but i can give you one outlet that agrees with me TARGET. the story about how target isn't as cheap as some stores came out on wensday...and thursday target back down and apologized for the donation.
if you ARE on the side of gay marriage it should shame you that your side had to use blackmail and tactics like this to adavance your cause instead of logic and changing minds based on that. and you should wonder what the side your on really is.
the hit piece on target was space that could have been used for not only real news...but maybe to explain your side...to explain why gay marriage should pass with using logic. ut apparently the writter does not believe in your cause enough...to put it out there on the line, to try to change minds out in the open, perhpas...perhpas the writer doesn't actually care enough...and is only testing the waters on how much power that little news box has.
using yellow journalism and blackmail to shut up the opposition is sickening. and a harrbinger of worse things to come.
comments? concerns?
myspace.com/douglasarseniclullaby
www.arseniclullabies.com