A WORD FROM OUR FOUNDER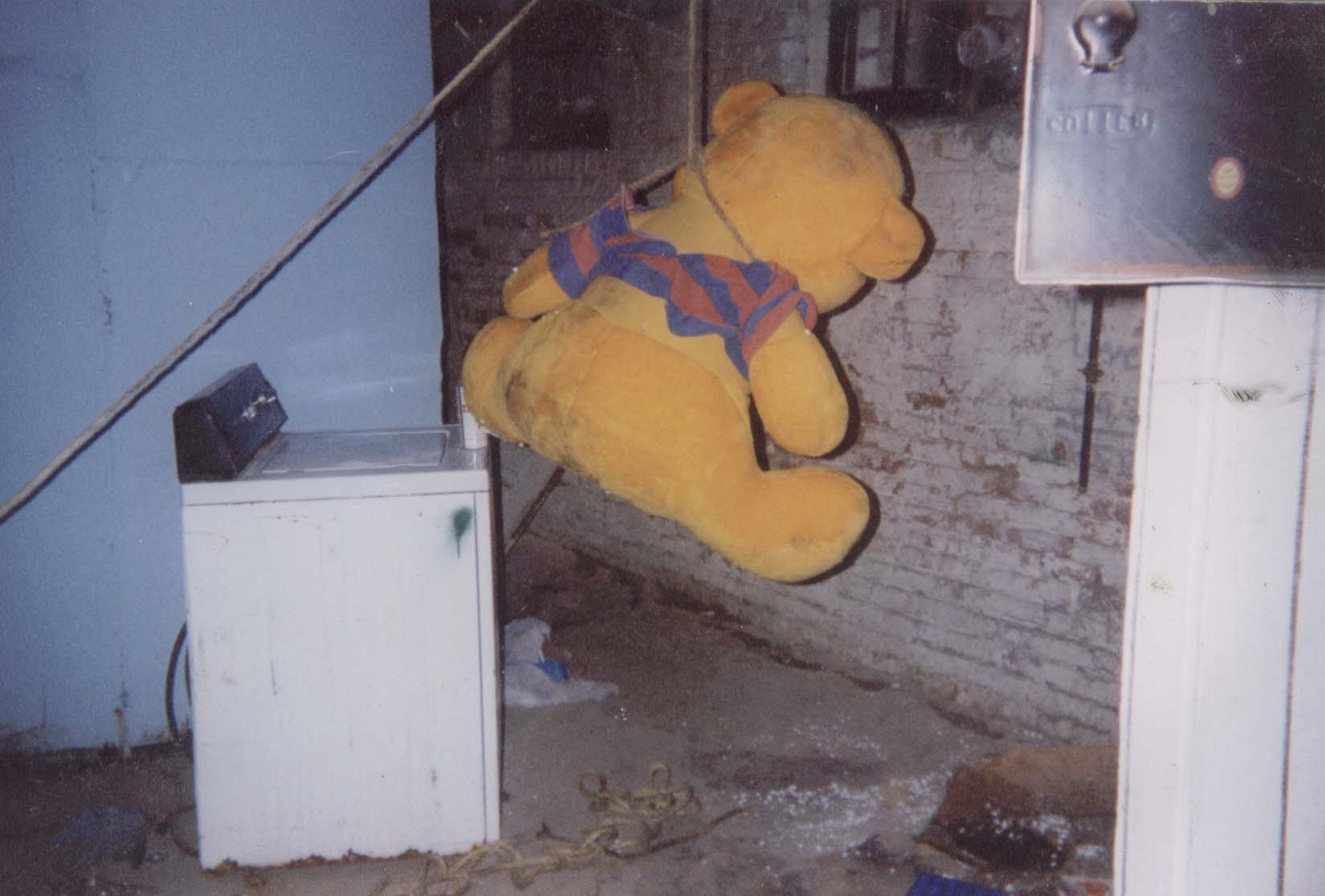 ...odd things
So uhm...i get an e-mail yesterday from Jackie Estrada, head lady in charge of the Eisner Awards, notifying me that Arsenic Lullaby is an official nominee for this years Eisner Award "best humor publication"...
but Doug you said that
SHUT UP YOU IDIOT!
But you had like three blogs where
QUIET! just...just take it easy. i don't see any blogs about Eisner, or awards...why...go look for yourself. all I SEE in the archives are rascally tales about my low life escapades...what a charming scamp i am, it is to laugh...AND THAT'S ALL ANYONE ELSE IS GONNA SEE...(POKING YOU HARD IN THE SHOULDER)GET IT.
From what i understand, i get a free dinner out of this. the award is given out at San Diego Comic-con at some sort of banquet. that's a dinner right? Plus, I'm pretty sure the winners get up and publicly accept their award ..in front of a microphone, in front of the upper crust of the comic book industry. after Already getting a free dinner that no one can take away because it's in his belly. All i will say is that if somehow i win, i will conduct myself with class, and make good use of the few minutes that the microphone is in front of me. just like at any panel I've been a part of, the few things i have to say are thoughtful, entertaining and worth the price of admission.
now pipe down.
This is the award is determined by a list of judges who work in the industry- usually a distributor VP, a store owner, and i think they throw in a publisher or a comic book professional too, i don't know how it's broken down or what the criteria is...because OF ALL of the comic book magazines and web sites out there NOBODY HAS BOTHERED TO ASK. just another example of how worthless wiztard magazine is. you get more inside dope on the industry through my stupid blog than the people who's job it is to report on the industry. HEY you "reporters", how about you report on something besides what wolverines new costume is. it never ceases to amaze me all the people who get in with press passes that never make use of it. the "press pass" should be shown to get inside info and sit downs with behind the scenes people not just to get in the door free and give third grade style interviews of whoever is drawing spider man this month.
They won't listen, so after San Diego I'll give you all a play by play of what the ceremony is like, and what all the goings on are involved with it. This is the highest profile award and most folks regard it as the highest honor in the industry. So it will be interesting to see who attends and what the atmosphere is like. I have found over the years that the better someone is at their job, the more important they ACTUALLY are...the more down to earth they are. So I'm hoping it's fun, more fun than the Harvey Awards. I, as a professional, am saddened that the Harvey's have become an afterthought.
The Harvey Awards are (that's the one i told you all to fake vote for me in) voted on by all the comic book professionals in the industry. An award voted on by People who know the inside and outs and how hard it is to pull off certain things in comic book form should be the most prestigious one. BUT they at some point handed it over to Dennis-let's put all our money in Robert Crumb candy bars and go bankrupt-Kitchen and they ,under his leadership, went the same way as his publishing company- they went away and where forgotten. Only a few years ago they got a second life but I doubt they will ever be what they once where.
so from pragmatic stand point getting the Eisner nomination alone presents a cornucopia of opportunities. there is the credibility that is implied, AND a whole lot of industry professional are forced to sit in a room and eat with you while you drivel on about whatever you think of the job they are doing...good times.
AND you get to feel like cock of the walk in the biggest comic book convention on earth...which i do anyway. Oh Lord...i'm going to be UNBEARABLE this year. INSUFFERABLE might be a better word. I pity my trusted crew this July, I truly do.
the entire list of nominees will be posted this coming week. I at this point have no idea who the judges are, or who I am up against, and I probably won't look. It'll just rile me up and distract me from the work i have to get done this summer before comic-con. and please don't send me lists of previous winners and nominees as if to say "big deal even blah blah who wrote blah blah managed to get nominated". just let me bask in the glow for a couple days would ya.
hey, this banquet is probably fancy, I get to where my funeral suit again! I tell ya between dying relatives, court and now this, that things paying for itself.
comments? concerns?
myspace.com/douglasarseniclullaby
www.arseniclullabies.com