Recent BLOGS


BEST OF BLOG

July 4, 2016


Independence make strange bedfellows

Less of a Blog than it is the manifesto of some weird neighbor you lived by as a child.
Feb 14, 2016
YOU are everything that's wrong with this country.
It is
past time for us to stop acting like the extras in Idiocracy and start behaving like adults


The GOP Debate, drinking Game

Here

Recap of my thoughts during the superbowl

Here
Trump's success is exposing bigger problems
Feb 1 2016
The greatest one liner pieces of advice I have gotten. Strange input from stranger people
Jan 5 2016

The reason we are
all acting like a bunch of jackesses on the internet

Nov. 18 2015
As long as you are arguing about what to do with the refugees, maybe you should ask yourself what they would want?

Nov 14 2015
-There is no comparison-
The course of history has been changed this week in Paris. Que Bono...Putin

Nov.11 2015
the only thing offensive around here is everything you are missing out on. P.C. is training wheels for your brain.
Oct. 23 2015
There is no upside to sticking up for Hilary Clinton
"BEST OF" BLOGS BELOW!
A story about some Ducks
Ah the innocence of youth
Doug has a run in with three seemingly harmless children
enjoying the weather.
Great A-holes in History
Doug has watched to many documentaries
Suicide emergency instructions
READ THIS BEFORE YOU DO ANYTHING PERMENANT
veterans Doug hates our vets?)
THIS IS WHY YOU DON'T HELP PEOPLE Douglas helps a total stranger move
Recent PODCASTS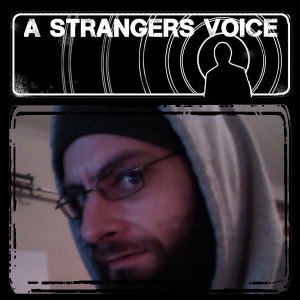 Listen to the golden voice of the man himself as he gives compelling insight on the news one second and rationalizes his own ill nature, character flaws and short comings then next.
Episodes also available on Itunes at this
link.
barring any glitches they usually appear about 6 hours after originally posting here
available on sound cloud soon
Dec 29 2015- "Dollar store steak?"
New years eve podcast, Doug talks about the liquor store, the dollar store, and Chicago's mayor vacationing in Cuba.
Dec 23 2015- "wrong, wrong, and FAIL!"
Absent due to technical problems and emotional surrender, Douglas RETURNS!... to tell us what is wrong with trying to help, with blind dates, and with ISIS.
Click here for that episode
Nov. 16, 2015-"I have to take some sleeping pills and go buy a x-mass tree."
This year Doug's answer to the holidays is just to live in a dream world.
Nov. 4, 2015-Internet model leaves social media, becomes worst kind of human being on earth
One Essena O'Neill managed to convince our dumbass media that she isn't actually just the 2015 version of a tele-evangelist, but she is. Doug breaks down the story and her launch video until there is no mistaking that she is a vile predatory con man.
Sept. 16 2015 - The Donald Trump and 9 losers show!
Douglas finally gives his thoughts on Trump, the upcoming debates and..how he HAS been harmed by gay marriage
click to listen
April 11 2015-the frightening world of online dating
Doug reaps what he sows on an online dating site, briefly reads a story about a man who injected silicone into his penis, and THEN…believe it or not finally address the Bill Cosby accusations in an insightful and mature way, and swerves into a theory that the sheer numbers point to something far far worse than anyone else has mentioned.
April 6, 2015 -
Romance of the damned
This weeks Podcast- After describing an unorthodox plan for making sure next winter is not so depressing, Doug wanders into the horrific land of online dating and describes what is available to him in his area. "This is like the online dating site of Dr. Moreau". We also learn his juvenile nature has possibly put his life in danger.
BEST OF PODCAST Podcast

July 11 2012- Doug describes a horrible 4th of July parade and talks about the Zimmerman case

.